Easy to generate reports with baangt
baangt open source test automation suite includes a reporting and dashboard that seamlessly tells you the result after each execution of test cases. It's a powerful tool that enables you to know the stability of the test cases on day to day basis and it helps you to spend less time preparing reports and more time taking decisions. Deep dive into your test results and defects with extensive out of the box reports.
Some important features of baangt Reporting:
A separate section built for understanding the result.
Easy to read the report as it generate in HTML format.
Precise summary of the number of test cases passed or failed in a test suite.
History of the test case day wise status stored and available for analysis.
Execution time for each test suit stored and available for analysis.
Steps to generate report:
First, run the test suite that needs to be triggered and click on the Reports tab as shown in the screenshot.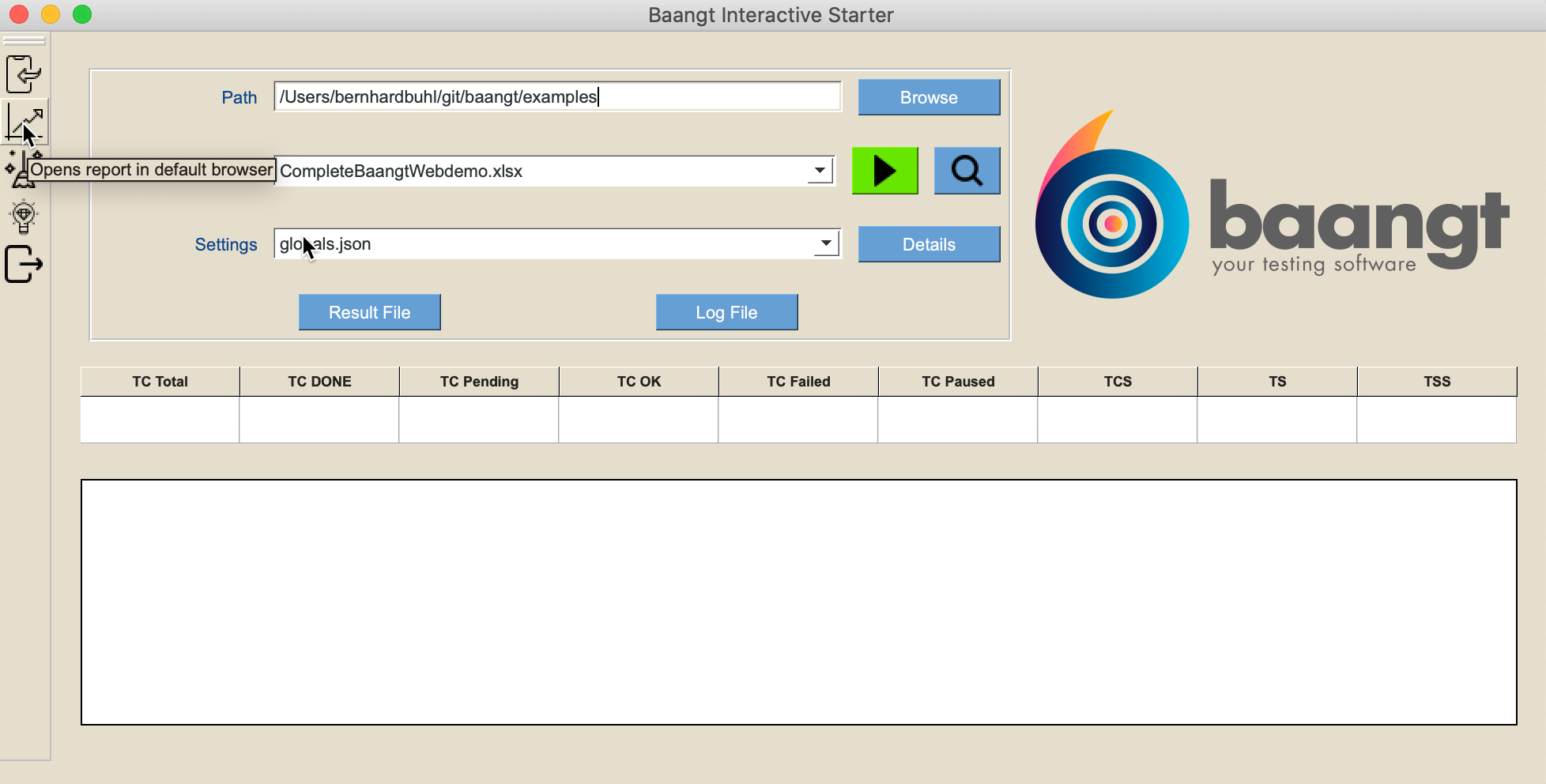 Once you click on the button it will open a new tab in the default browser of your system.
Below is the screenshot where it can be seen reports getting generated in HTML format with different columns: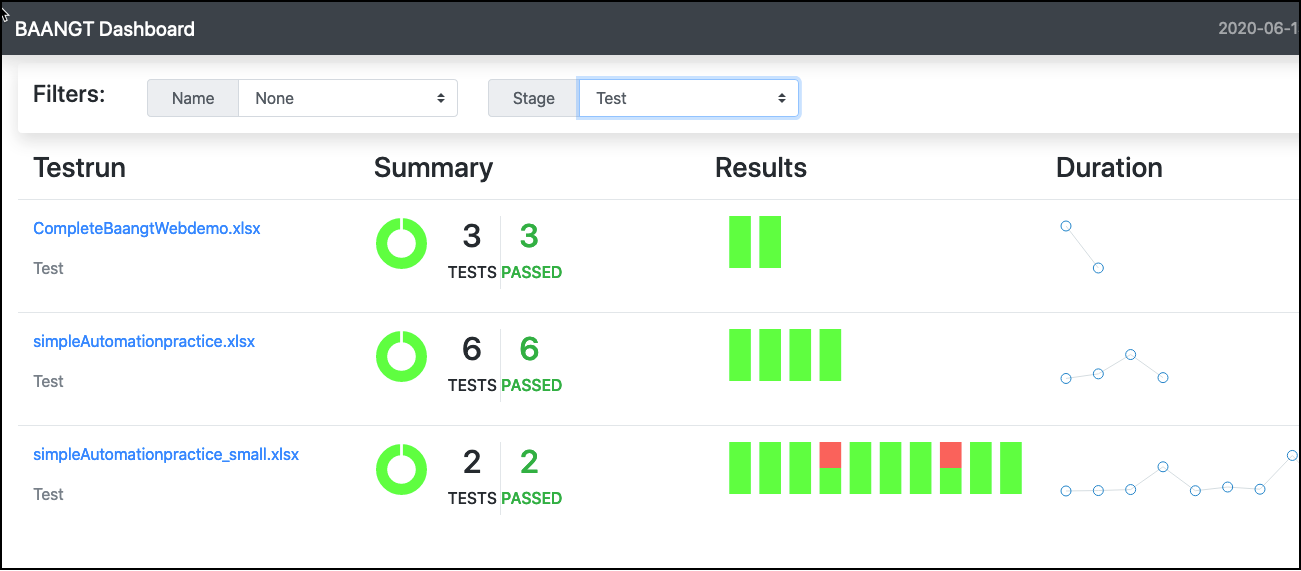 There is also a small video about this feature on our Youtube channel.